The Benefits of Installing Bird Net for Grain
Views: 5 Author: Site Editor Publish Time: 2019-03-15 Origin: Site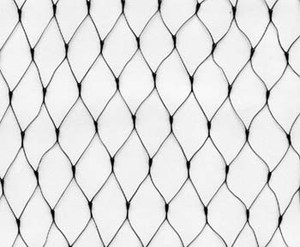 Of course, the requirements for food are relatively high. In the process of vegetable cultivation, birds sometimes eat. In order to prevent this situation, we usually choose the appropriate methods. One of the methods is to select the equipment bird net. What are the advantages of the equipment bird-proof nets? Here we will introduce the advantages of installing the bird-proof nets.

First: Anti bird nets for agricultural equipment can effectively prevent birds from pecking. Generally, the crops targeted are grapes, cherries, plums, kiwifruit, melons and fruits, vegetables and other industries.
Secondly, the use of bird-proof neats can greatly reduce labor capacity and improve production power.
Third: Equipped Bird-proof Nets can not only improve crop production, but also cultivate fruits, vegetables and other fruits more full, more able to sell at high prices in the market, to obtain the favor of most customers.
Fourth, the establishment of bird-proof nets is appropriate, simple and inexpensive. The use of bird-proof nets is more environmentally friendly and can effectively prevent the pollution of soil by pesticides.
Fifth, the use of bird-proof net can effectively improve the output of farmers, not only can improve the income of farmers, but also to a certain extent protect the harmony between man and nature.
Selection of bird-proof nets can provide us with great convenience and also prevent birds from pecking. There are many kinds of bird-proof nets, such as fruit tree bird-proof nets, orchard bird-proof nets and so on. Of course, different anti-bird nets are used in different environments. Users will purchase them according to their own needs when they select them.