Shade Net Can Resist High Temperature and Anti Freeze
Views: 0 Author: Site Editor Publish Time: 2018-11-06 Origin: Site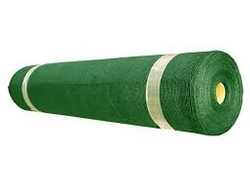 There are four seasons in a year, and different seasons have different climatic characteristics. Among them, summer is hot, and winter is cold. These two seasons are especially hard for plants in the field. Shade net manufacturer have prepared a large number of mesh materials to prepare for heatstroke prevention and freezing prevention.

In summer, heat stroke due to high temperature is very common. Even plants may suffer from heat stroke and water shortage due to high temperature, which is very harmful to growth. Shade net's material to solve this problem well, because it can shield the sun, mesh can breathe. When shade net is built into a shed, people and plants will not be exposed to strong sunshine, nor will they be stuffy because of the lack of air circulation.
Winter is cold, but many farmers still choose to grow anti season vegetables. In order to make these plants and vegetables grow healthily, the nets are listed again. Covering vegetable and plant with net material such as sunshade net can play the role of heat preservation and freeze protection, ensuring the healthy growth of plants is not a problem.