What is the Function of Safety Fence Net?
Views: 1 Author: Site Editor Publish Time: 2018-11-26 Origin: Site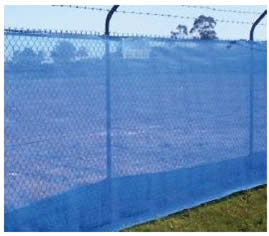 Speaking of safety fence net, I believe everyone is familiar with them, because now we can see the shape of these fence nets everywhere. These fencing nets have brought great security to our production and life.

Fence is known as the main product of safety measures in social life. Fence products have become an indispensable part of modern society. Fence net is made of low-quality low-carbon steel wire or galvanized iron wire welded. Generally, there are three methods for surface treatment of fence net: spraying, galvanizing or dipping. The guardrail net is made by wire drawing, straightening and cutting, then braided by manual welding, and then fixed two pillars on both sides of the welded mesh, which is basically OK.
Firstly, the fence is placed on the road, which helps to reduce the occurrence of bicycle accidents. The roadside fence with reasonable length, location and structure can prevent vehicles from rushing out of the road in time, avoid and reduce personal injury and vehicle and property losses. In addition to saving project investment during the construction period, banning unnecessary building safety nets also reduces the workload of maintenance and maintenance of fence nets in the future.
Moreover, the saved funds can be used to improve the quality or maintenance of fence nets in other locations, which has a strong economy.