Shade Net Assists Photosynthesis
Views: 1 Author: Site Editor Publish Time: 2018-12-07 Origin: Site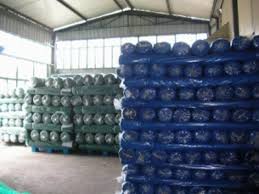 We all know the importance of photosynthesis for plants, but in the process of plant growth, we often encounter the erosion of rainstorms and strong light. At this time, in order to protect our plants from damage, we need to use shade net to protect them.

Shading net is mainly made of polyethylene, high density polyethylene, PE, PB, PVC, recycled materials, new materials, polyethylene propylene and other materials, which are processed by ultraviolet stabilizer and anti-oxidation treatment. Compared with other materials, it has strong tensile capacity, aging resistance, corrosion resistance, radiation resistance, and easy to use. It is very popular with consumers.
Specifically, the shading net is mainly used in vegetable, mushroom, flowers, edible fungi, seedlings, medicinal materials, ginseng and other crops of protective cultivation and aquatic poultry breeding, and has obvious effect on improving crop yield.