Details of Proper Use of Safety Net
Views: 4 Author: Site Editor Publish Time: 2018-11-12 Origin: Site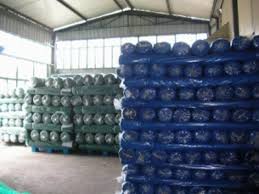 We have some experience in the use of the safety net? Then let's have a detailed understanding of how we use the safety net. We must pay attention to its details when we use it and when we maintain the use of the secret war. Then let's have a detailed understanding. Come on.

Before use, check whether there is corrosion and damage in the safety net. During construction, we must ensure that the safety net is complete and effective, support is reasonable, the force is uniform, and no debris can be found in the network. The overlap should be tight and reliable, there should be no cracks, the safety net should not be dismantled or damaged during the construction period, and it must be dismantled only when there is no work at a high place. When temporarily dismantling the erected safety net due to construction needs, the construction unit must notify and seek the consent of the erecting unit before dismantling it. After the completion of the construction, it must be restored by the construction unit according to the stipulated requirements immediately, and it can be used only after it has been checked and qualified by the erecting unit.
In order to clean up the debris in the net regularly, effective measures should be taken to prevent welding sparks from falling on the net when welding operation is carried out on the top of the net, and there should be no acid-alkali smoke around the net for a long time.
We know how to use the construction safety net better after we know it. We must check it before we use it. In this way, we can avoid a lot of trouble in the process of using.